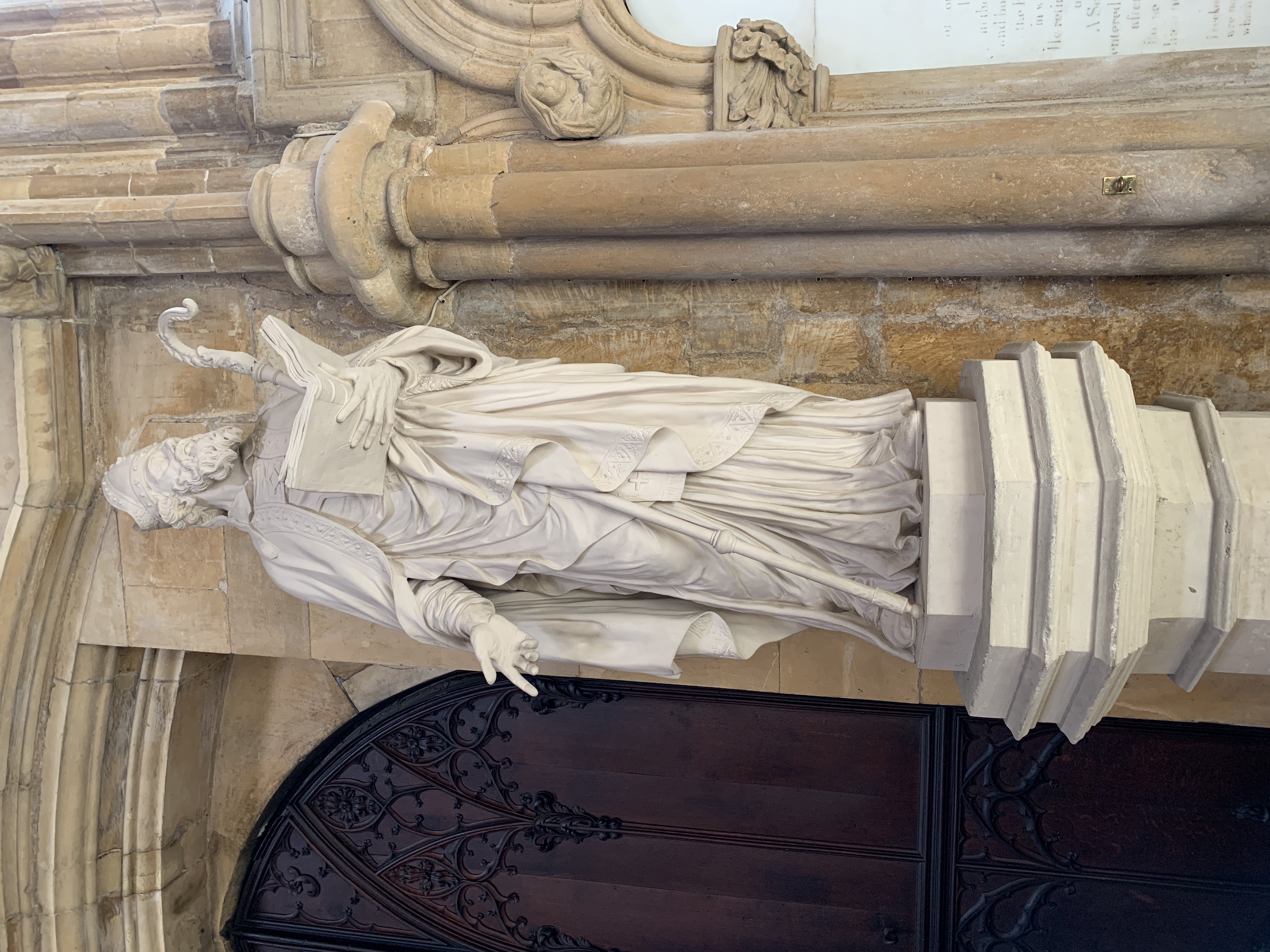 The market town of Beverley is 1300 years old today. Founded by St John, the town grew from its spiritual origins into a major cultural and economic community.
At the heart of the town was always its minister. A religious, educational and musical centre, it still dominates the skyline of the town.
In the Minster stands a statue of St John, seen below.
A programme of events was planned to celebrate the 1300th anniversary of the founding of the town, but alas the COVID-19 pandemic caused this to be largely cancelled. Fortunately as the United Kingdom emerges from lockdown, there will be some opportunity to celebrate this important year.